If you are looking to add warmth to your home, an underfloor heating system could be a great option. Underfloor heating is a form of central heating which uses conduction, convection and radiation. It can act as either a supplementary or a primary heat source to your home, and can replace radiators as an invisible and effective heating method. Underfloor heating systems generally are supplied in one of two forms – electrical systems or water systems.
Electrical underfloor heating systems work by generating heat via electric cables, while water underfloor heating uses pipes that are built into your floor to generate heat. A pump is used to move hot water around the pipe system, which then heats up your floor.
Electric systems were generally considered easier to install and require the least floor height. Water systems can be more complex to install, but are cheaper to run and are a better option for larger areas, or if you want to heat multiple rooms through the same system. There are now retrofit overlay systems available for water underfloor heating. Meaning you no longer need to dig up floors and screed the pipes in. These overlay systems lay over your existing floor making installation simpler. Please follow the link for more info on this type of system. http://solfexufh.co.uk
We can help you decide which type of system is right for you and your home. The installation of floor heating should be carried out by an experienced professional, and therefore, that's why you should choose Parkstone Yorkshire.
The process will start by designing your system and creating an underfloor heating plan. Your underfloor heating design will be essential to its effectiveness. If you've opted for a water system, we will work out the exact quantity and layout of pipes required. If you have chosen an electrical system, the cables for your underfloor heating will be supplied in mats; upon the initial visit, we will calculate the area of matting required.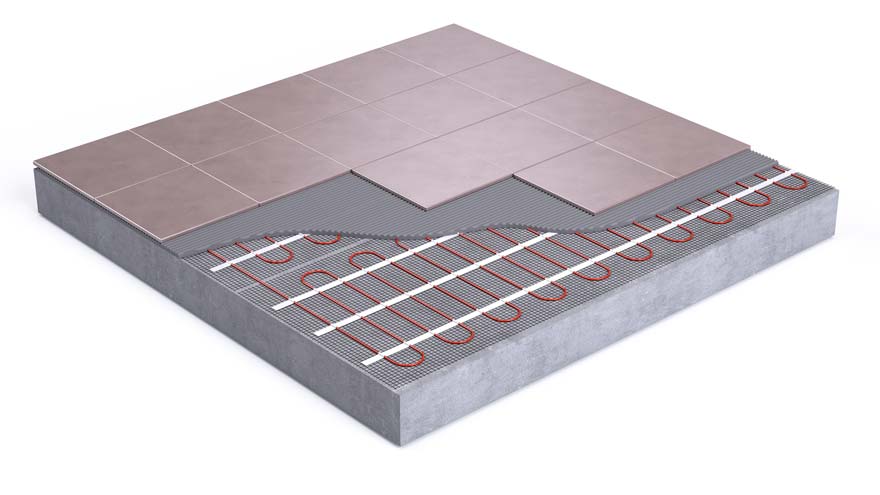 Fitting Underfloor Heating
Our team of professionals can take your job from start to finish. The duration of the installation can vary, depending on the system to be fitted, the area to be covered or the floor finish chosen, but this will be advised early on at the initial survey. Fitting an underfloor heating system can be quite intrusive, especially if the area covered is quite large as the area needs to be completely clear. We do aim to keep any disruption to a minimum by correct planning an implementation of the works.
Experts in all areas of heating installation
Free no obligation quotes
Gas safe registered engineers
Vaillant Mastertec installers, Baxi accredited installers, Atag accredited installers,
Installers of smart controls: nest pro installers, hive etc
Local reputable company.
High score on checkatrade
15 years experience in gas service and repair served at British Gas
Honest, trustworthy, polite, no nonsense
No hard sell
Honest advice with our customers needs and budget in mind