So far this winter we seem to have avoided the cold weather. But it seems that eventually, the cold snap might be on its way. While it may be cold outside we can stay indoors with the heating on to keep us warm.
While we are experiencing freezing conditions, you find that your central heating isn't working, firstly, check the condensate pipe to your boiler (If you have a condensing boiler of course) because it may be frozen. In many cases this causes the boiler not to work.
Follow the helpful advice from Vaillant below: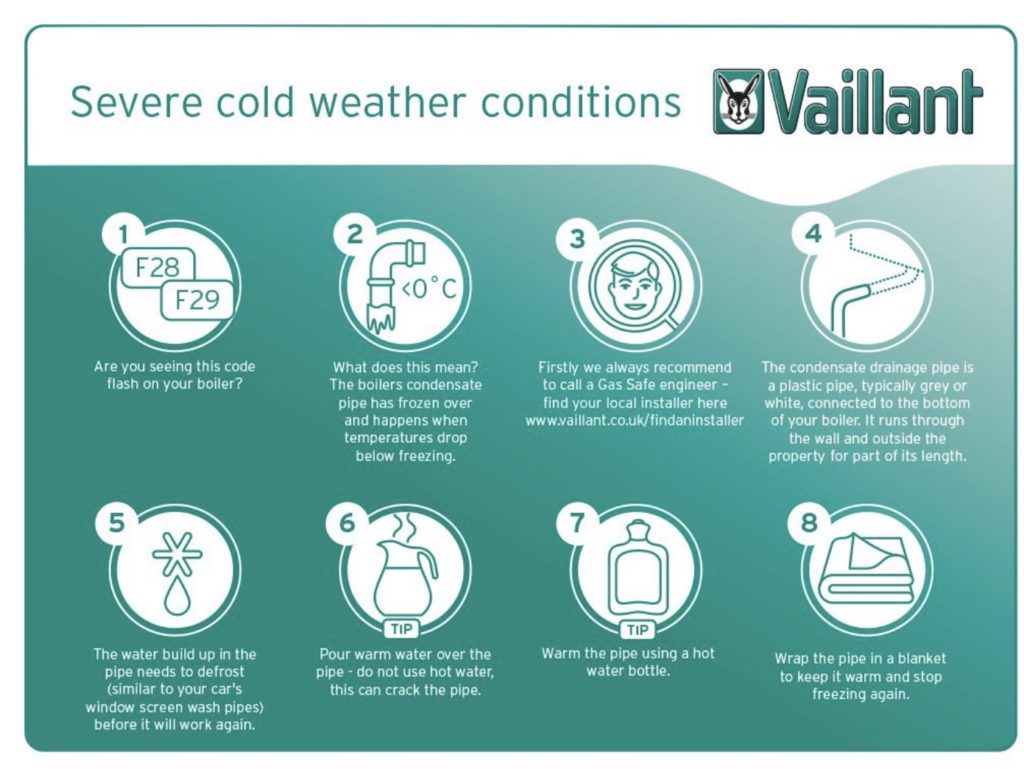 If you find that you cant defrost the pipe as mentioned above then you will require a visit from one of parkstones fully gas safe registered engineers to assist you in safely rectifying the problem.
If you find that the pipe continues to freeze then the condensate pipe may not be installed using best practices to minimize the likelihood of this happening. In this case, Contact Parkstone and one of our expert engineers can take a look and advise you on the best way forward.
Contact us